Medihost 2FA/Duo Security | Self Enrolment Guide Follow
Self Enrolment Guide:
Medihost/Duo's self-enrolment process makes it easy to register your phone or tablet and activate the Duo Mobile application so you can receive Duo requests via push notification and tap to approve and login.
Enroling Your Phone or Tablet in Duo:
There will be an email from "Duo Security Duo Security Enrollment"
It will come from: no-reply@duosecurity.com

The email itself will have a link:
You will need to click it on a phone to get duo setup.

Step One: Welcome Screen
Click Start setup to begin enroling your device.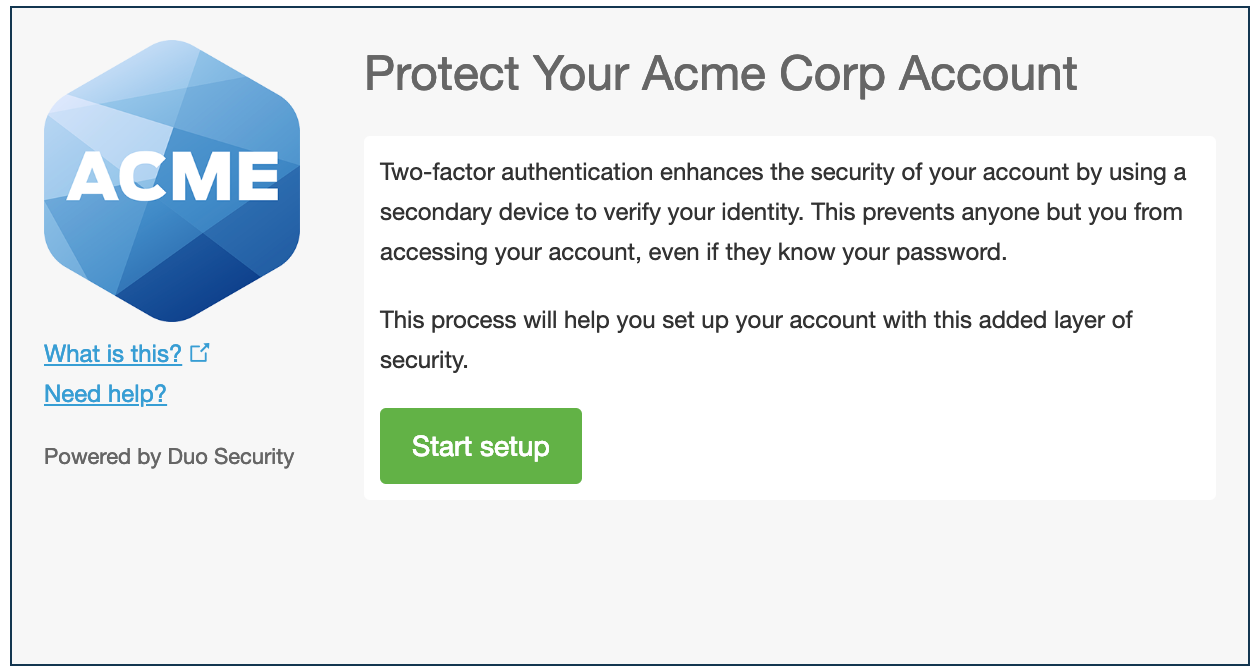 Step Two: Choose Your Authentication Device Type
Select the type of device you'd like to enrol and click Continue. We recommend using an iOS/Android smartphone for the best experience.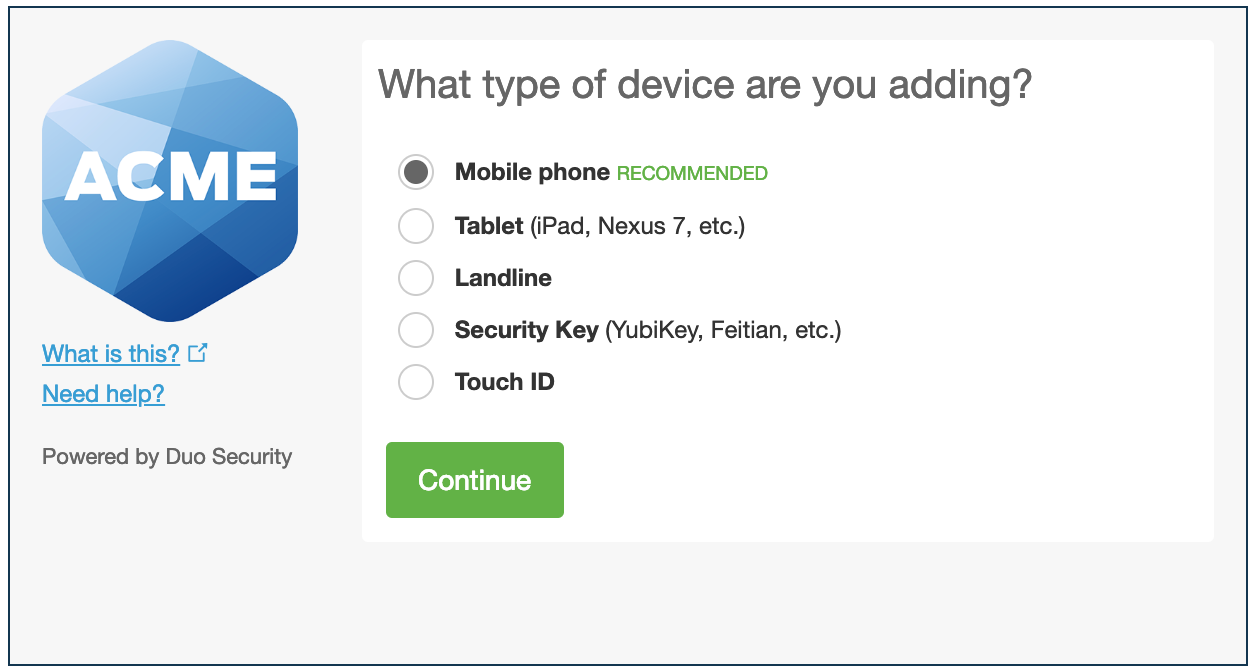 Step Three: Type Your Phone Number
Select your country from the drop-down list and type your phone number.
Australia +61
You will have to enter your mobile number without the zero at the start.
For Example: 0421 000 111 becomes '+61 421000111'
Use the number of your smartphone that you'll have with you.
Double-check that you entered it correctly, check the box, and click Continue.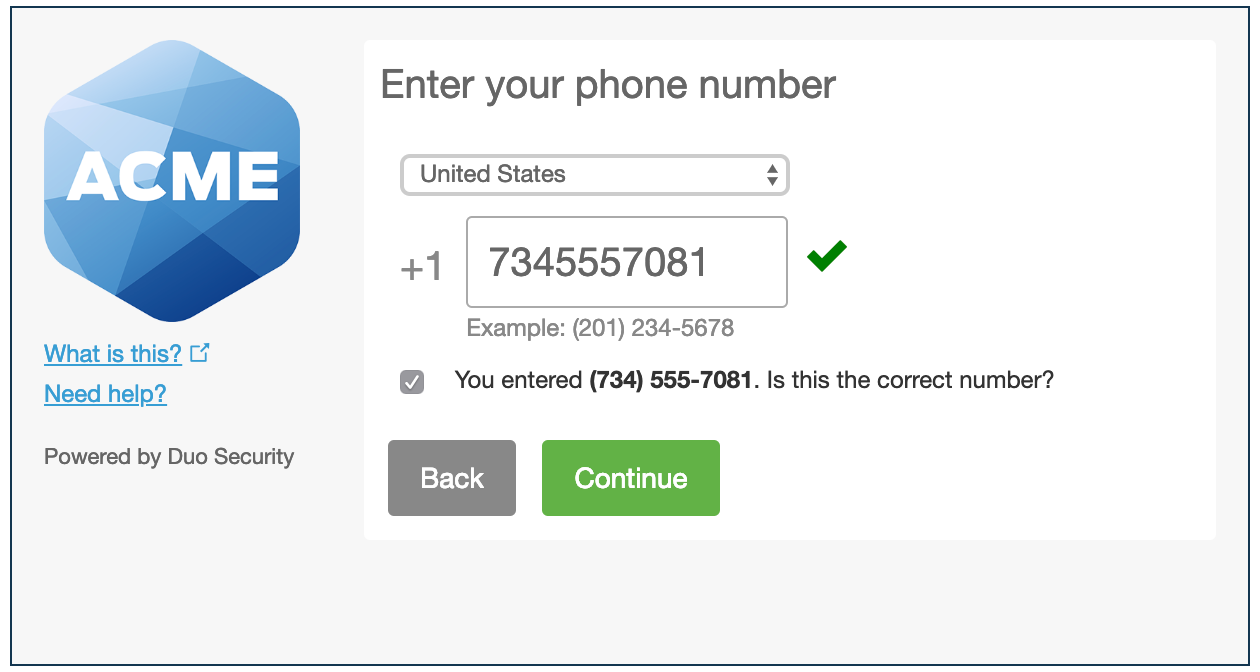 Step Four: Choose Platform
Choose your device's operating system and click Continue.
iPhone or Android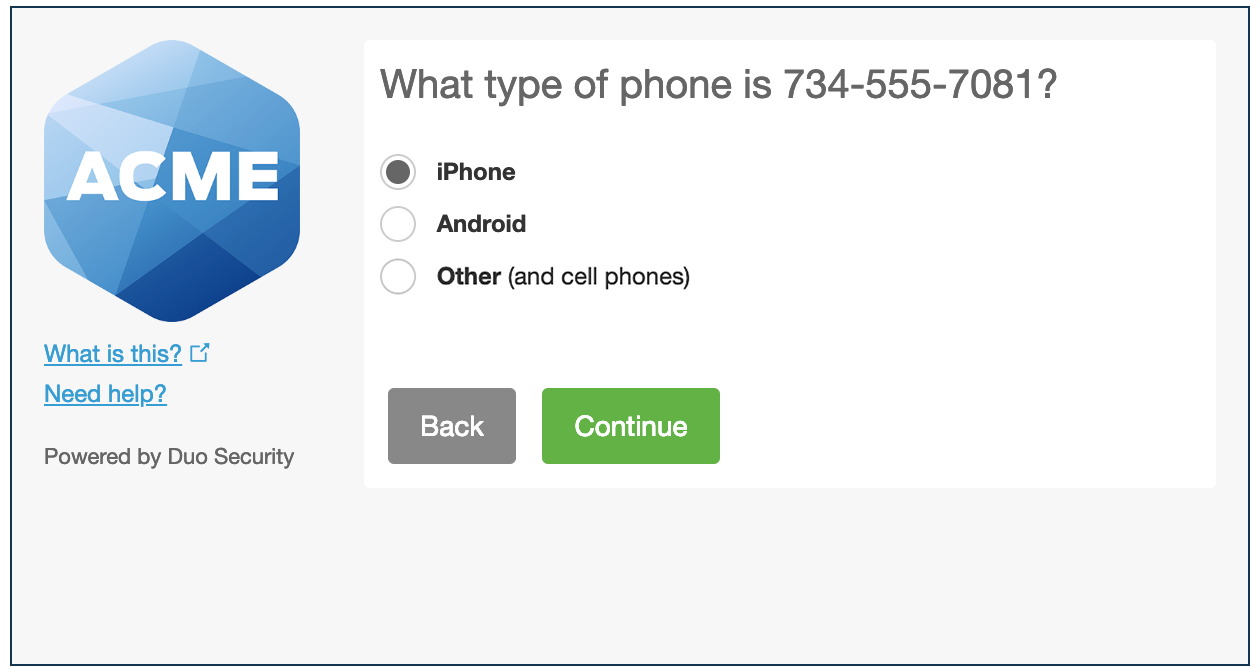 Step Five: Install Duo Mobile
Follow the platform-specific instructions on the screen to install Duo Mobile. After installing the duo app return to the enrolment window and click I have Duo Mobile installed.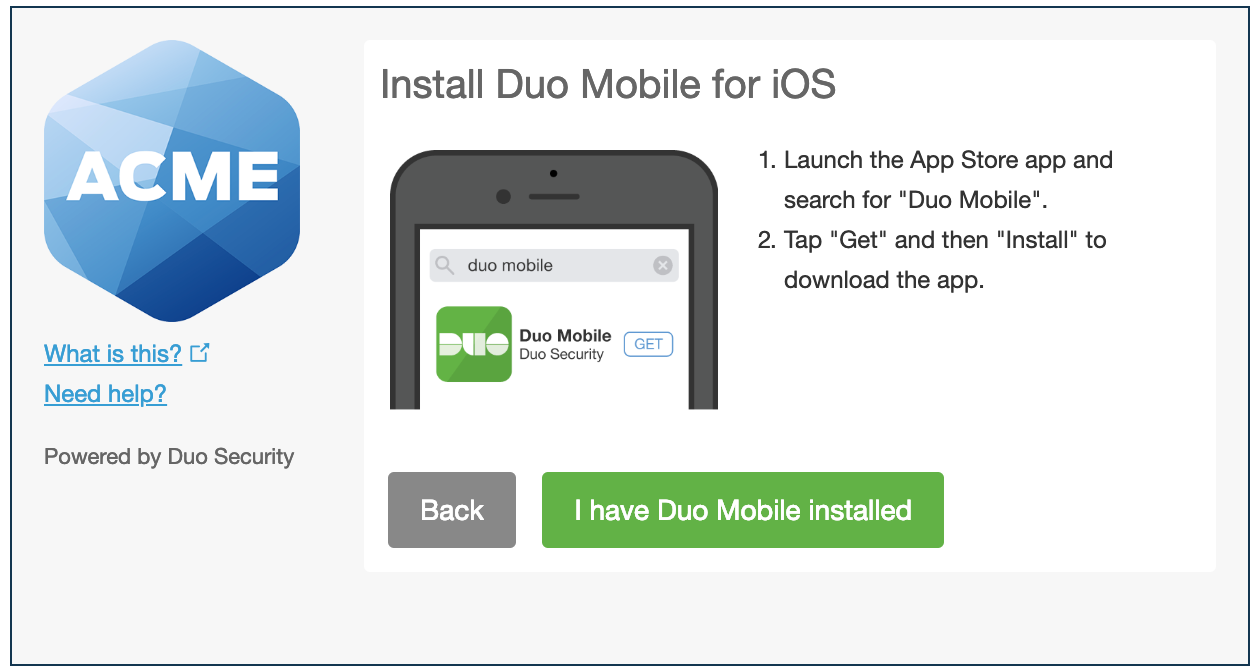 Step Six: Activate Duo Mobile
Activating the app links it to your account so you can use it for authentication.
On iPhone, Android, and Windows Phone activate Duo Mobile by scanning the barcode with the app's built-in barcode scanner. Follow the platform specific instructions for your device: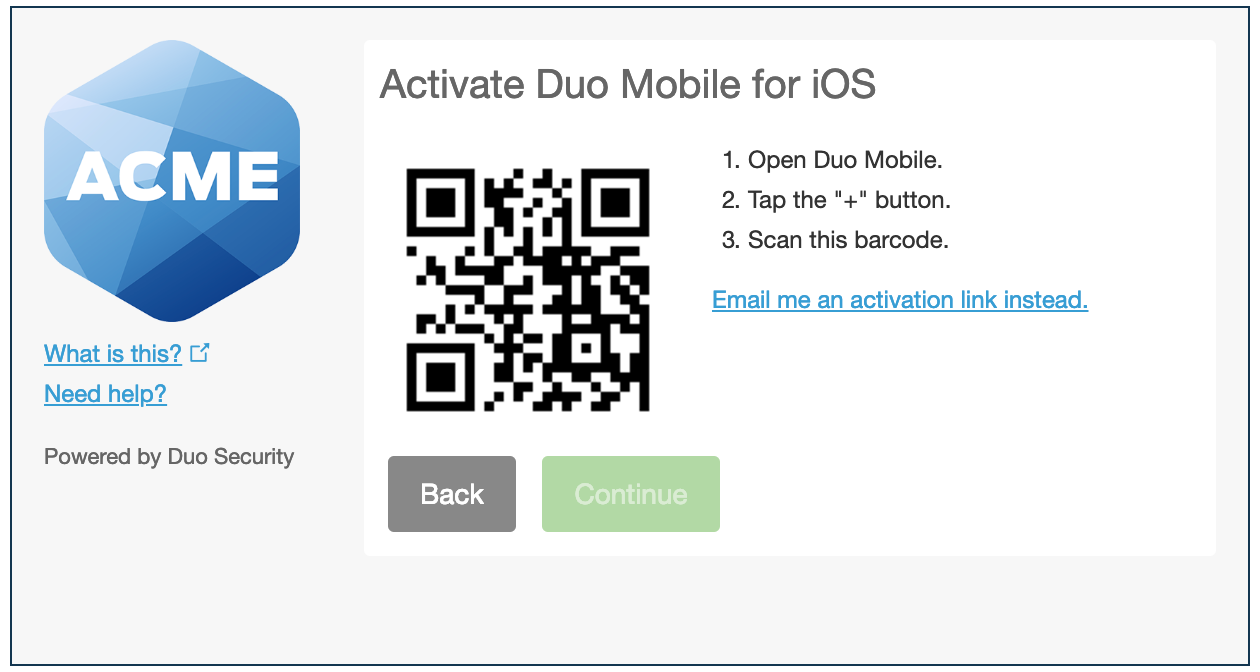 The "Continue" button is clickable after you scan the barcode successfully.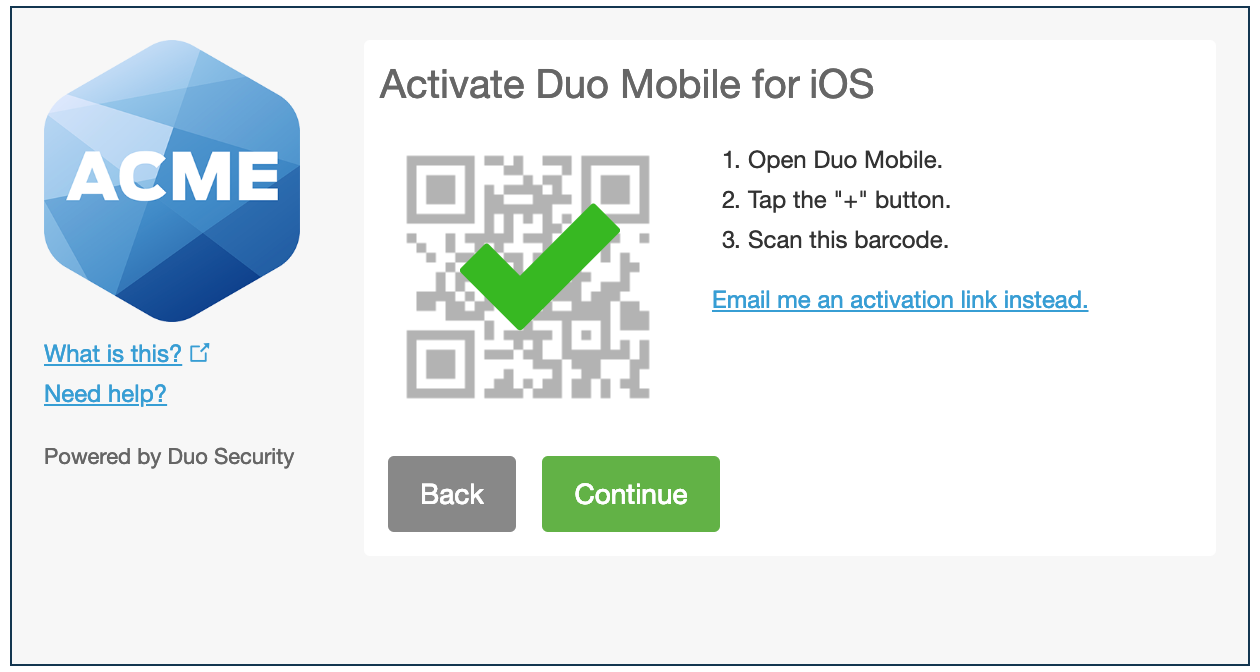 Can't scan the barcode? Click Or, have an activation link emailed to you instead. and follow the instructions.
Congratulations!
Your device is ready to approve Duo push authentication requests. Click Send me a Push to give it a try. All you need to do is tap Approve on the Duo login request received at your phone.