How to Pair a TYRO Terminal in Genie Follow
Pairing the Tyro terminal with Genie
Once the Bank account is created the second stage is pairing each MID with a bank code or codes (if they are linked to identical bank accounts).
Tyro functionality can be enabled and configured through the Administrator tab of the Maintenance and Reports window (File > Maintenance and Reports), by clicking the Tyro Preferences button.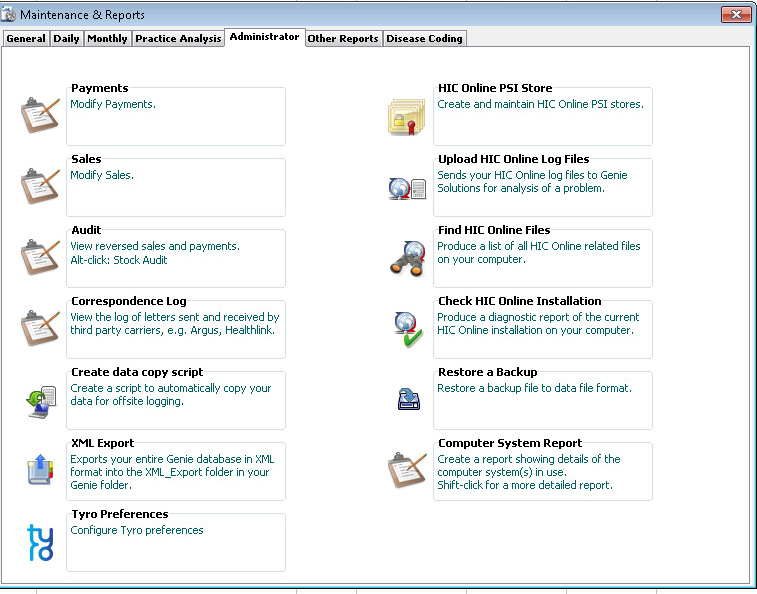 _______________________________________________________________________________________________
Note: If you are unable to see the Tyro Preferences button in this tab you will need to edit your security preferences
To edit your security sesttings go to the Edit Groups window (File --> Edit Groups), and click on the $ tab. The Access Tyro Preferences box must be ticked. And the group the user is a member of must be added to the Members section on the right hand of the screen (do this by clicking on the blue plus sign on the right side of the screen). Once these steps have been completed, click the Save Group button.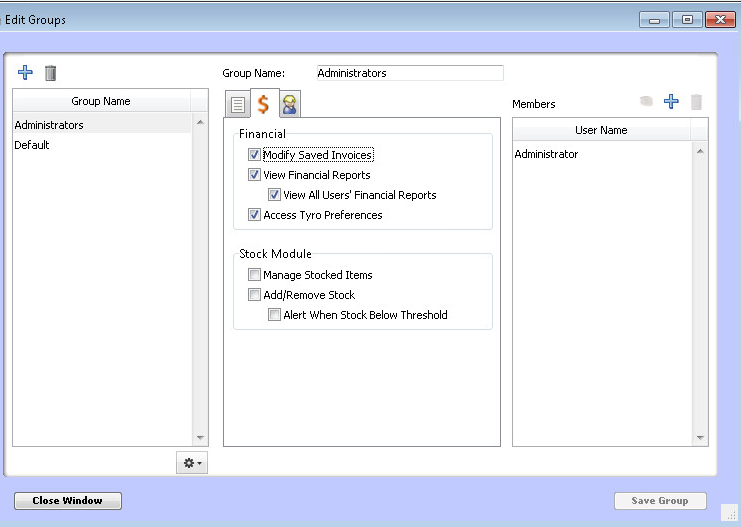 ___________________________________________________________________________________________
Then select the "+" icon on the top left of the screen and enter merchant ID and "Save"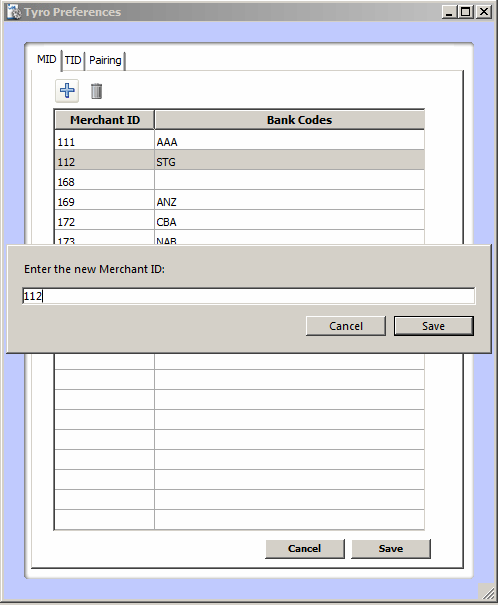 Now double click on the blank line next to the new MID that has been created under Bank Codes.
This should open the screen below: Now select the new bank account to link with the new MID. Click Ok.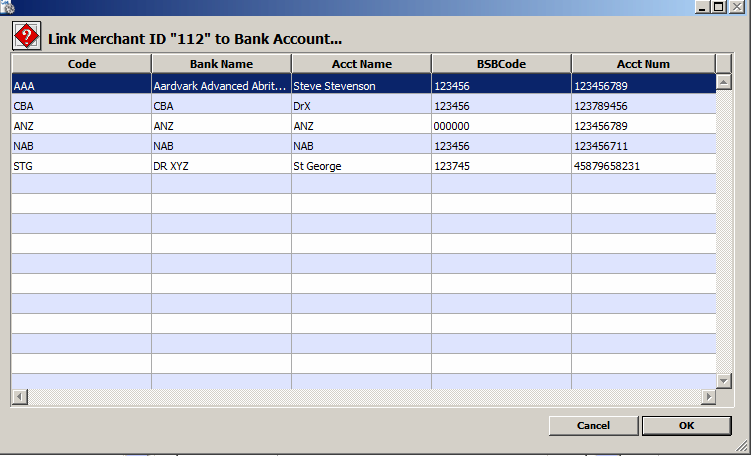 Repeat steps 2-4 if there are multiple MIDs (merchant group set up)
Click the Enable button at the bottom of the screen.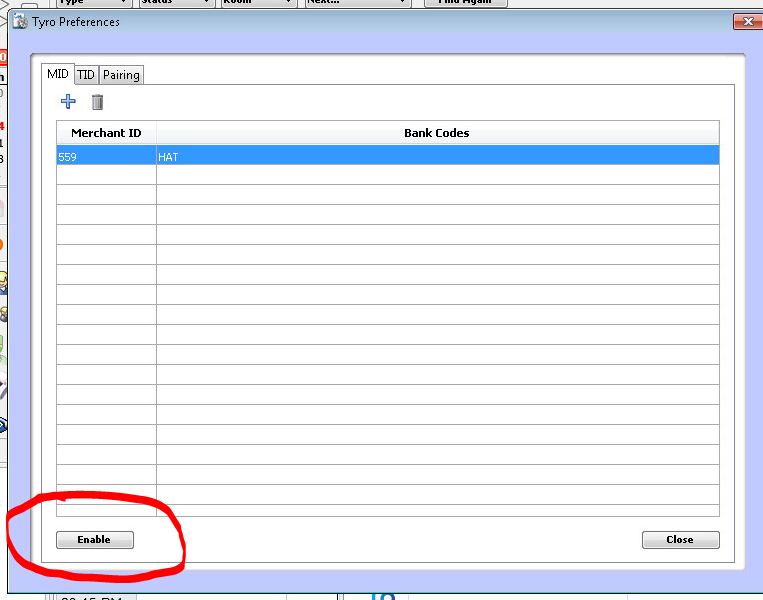 Now select the TID tab from across the top, Add a new TID if an additional/ new terminal is being added by selecting the "+" icon from the top.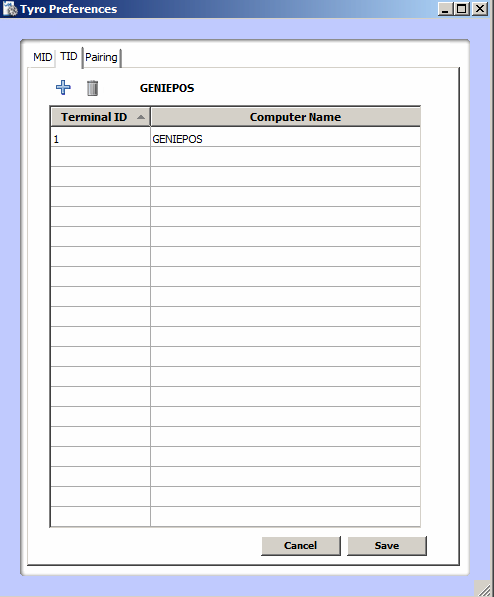 Then double click the line in the Computer Name column. Select the name of the computer you are on and press OK.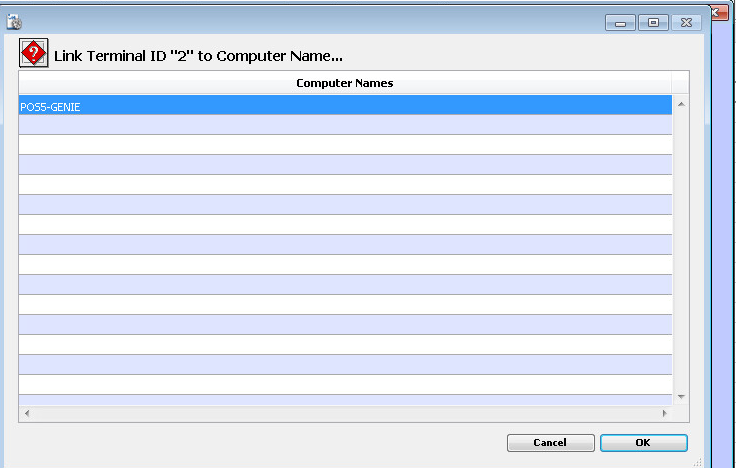 Then Select the Pairing tab from across the top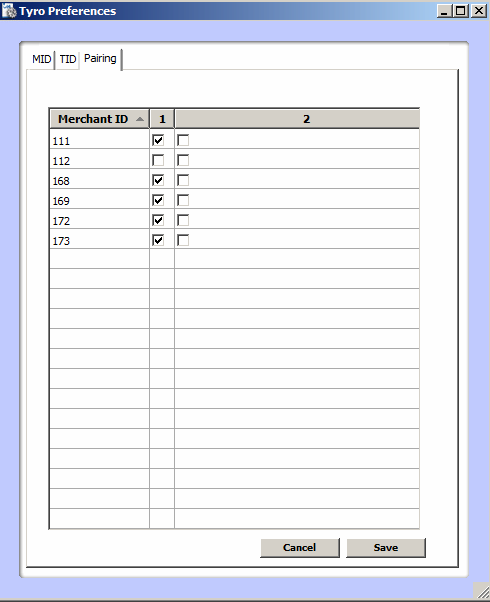 The first column "Merchant ID" represents the MID you are going to pair, the second column represents your first Terminal ID (TID). There will be additional columns if you have more than one terminal.
Tyro recommends pairing all MIDs with each TID. However, only one TID/Terminal can be paired per computer.
Select the first MID you would like to pair and the TID of the terminal you would like to use.

For RMA terminals, will need to removed pairing for all MID's and re-pair for all MID's

Once this screen appears go to the terminal: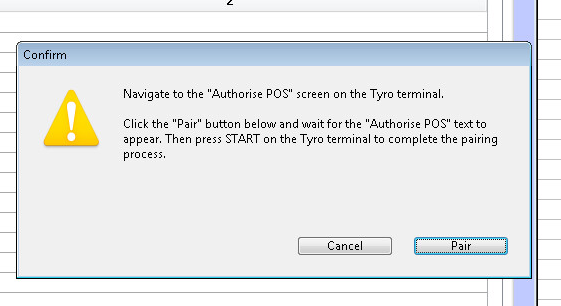 To get to the Pairing screen on a Yomani or Yoximo terminal:
To get to the Pairing screen on a Xenta or Xentissimo terminal:
When you have the pairing screen on the Tyro terminal, press "Pair" on Genie followed by the "Start" button on the Tyro terminal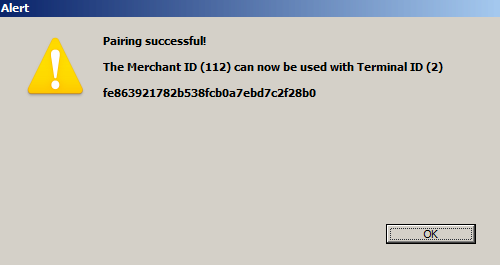 When you see the above "Pairing Successful" message you can press "Done" on the Tyro terminal, and you should be able to process transactions through Genie as usual.

If you have any issues pairing the terminal with Genie please call Tyro Customer Support on 1300 966 639 for assistance.